AUSTIN IS A GREAT PLACE TO LIVE.
Austin is truly a city with heart and soul. It brims with both southern tradition and quirky eccentricity. The area is politically charged and culturally rich. A high-tech big city meets a low-key college town. A city far from ordinary, it's the kind of place where you check your worries at the city limits sign, trade-in fancy suits for something a bit more casual and prepare for experiences you'll find only in Austin. The city continues to rank high in published reports for quality of life economy, education, and affordability. The awards keep coming, so we keep tracking them.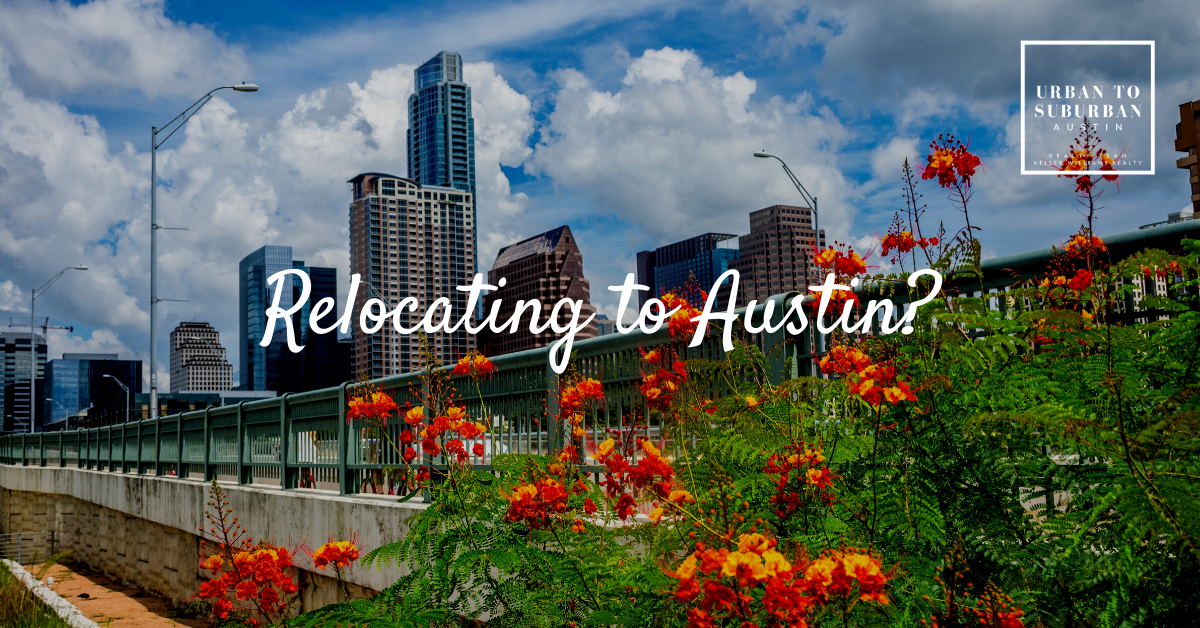 Below is a listing of the most recent acknowledgments and accolades that Austin has received from official studies, public opinion polls, online news, and print media at both state, national and even global levels.
ECONOMY
Austin's explosive growth triggers boomtown status in a national study. Austin's status as a job magnet helped it vault to the top position among U.S. mega-cities for economic and population growth, according to a new ranking from personal finance website SmartAsset
Smart Asset | Dec 2019
A data analysis published on November 19 by the Bloomberg news service shows personal income in the Austin metro area rose 6.1 percent on a per-person basis during the two years. That compares with a 4.9 percent increase across all U.S. metro areas.
Bloomberg News | November 2019
Austin is America's most affordable city for startups, says Clever, a real estate tool and blog, identifies Austin as the best metro in the United States for affordability. The study looks into startup density, startup growth, investment, the education level of the local population, the cost of living, and more within the top 50 most populated cities in the U.S.
Clever | November 2019
Austin is the #1 Best Place to Live in the U.S. for the second year in a row, based on its strong job market, high quality of life, great value and overall desirability.
U.S. News, April 2018 | realestate.usnews.com

With a 37.1% increase in business services jobs over the last five years, Austin ranks #1 on the Forbes list of Cities Creating the Most Business Services Jobs. Forbes, May 2018 | forbes.com

Forbes also ranks Austin the second-best Big City for Jobs, citing a 3.7% increase in jobs since 2017 and a 21.5% increase in jobs since 2012.
Forbes, May 2018 | forbes.com
The downtown skyline of Austin, Texas, the USA. Colorado River and skyscrapers on blue sky

EDUCATION
Austin graduates ranking at the top of the class for the smartest U.S. cities. In the study, published July 22 by personal finance website WalletHub, Austin ranks ninth among the most-educated metros.
Wallethub | July 2019
College City in America, earning high marks in academic and economic opportunities, social environment and wallet-friendliness.
WalletHub, December 2018 | wallethub.com
Colorful Spring Time Austin Over the University of Texas UT Tower. 2016. The Ut Tower stands in front of the Austin Skyline Cityscape background. Colorful buildings all-around a gorgeous site above the Capital City of Austin Texas.
The University of Texas at Austin is the #1 Best College in Texas due to its high graduation rate, academic quality, affordability, and diverse campus life.
BestColleges.com, 2018 | bestcolleges.com
The Austin metro area boasts six school districts in the top 50 on Niche's list of the Best School Districts in Texas.
Niche, 2019 | niche.com
Graded rigorously on criteria such as academics, teachers, college readiness, health/safety, facilities and athletics, Eanes ISD is the #1 Best School District in Texas and #8 in America.
Niche, 2019 | niche.com
The Liberal Arts and Science Academy of Austin ISD is ranked the #1 Best Public High School in Texas and the #11 Best Public High School in America.
Niche, 2019 | niche.com
Based on educational attainment, quality of education and attainment gap, Austin ranks #8 on WalletHub's Most Educated Cities in America list.
WalletHub, July 2018 | wallethub.com
In a study done by RewardExpert, Austin is one of the Top 10 Best Places to Start a Business, with startup growth in the 89th percentile and a five-year startup survival rate in the 92nd percentile.
RewardExpert, April 2018 | rewardexpert.com
Austin tops LinkedIn's list of Cities that Gained the Most Workers: for every 10,000 LinkedIn members in Austin, 121 arrived in the past 12 months.
LinkedIn Workforce Report, November 2018 | economicgraph.linkedin.com
Austin is MagnifyMoney's #1 Biggest Boomtown in America, significantly outscoring other U.S. metros in population and housing, business growth and workforce earnings.
MagnifyMoney®, August 2018 | magnifymoney.com
On Business Insider's list ranking the economies of America's largest 40 cities, Austin comes in at #3 with the second-highest rate of job growth, third-lowest unemployment rate, and third-highest GDP growth rate. Business Insider, June 2018 | businessinsider.com
Austin is the Best Big City to Live in Right Now because of its thriving job scene, relatively low cost of living, startup-friendly culture and local amenities.
Money, November 2018 | time.com/money
FOOD AND ENTERTAINMENT
Aerial photo over a large crowd attending a festival in Austin, Texas. Canva.com
The Venue Report's list of 2018's Hottest New Restaurant Openings Across the Globe included Austin restaurants Kemuri Tatsu-Ya, Pitchfork Pretty, Mattie's, Native Kitchen & Bar and Holy Roller.
The Venue Report, 2018 | venuereport.com
Austin is one of America's Top 10 Best Food Cities, scoring well across the key dimensions of affordability, diversity, accessibility, and quality.
WalletHub, October 2018 | wallethub.com
With 11.1 concerts by major artists per 100K residents, Austin has the sixth-most major concerts per capita in the U.S.
SeatGeek, March 2018 | seatgeek.com
Heavyweight film festivals, the return of tax breaks and the success of community-driven film start-ups all make Austin the #9 Best Place to Live and Work as a Moviemaker. MovieMaker, January 2018 | moviemaker.com

Having a little bit of everything for everyone, Austin is one of the Top 15 Most Fun Cities in America.
WalletHub, September 2018 | wallethub.com
With its collection of outstanding breweries and beer bars, booming distillery scene and a massive number of both fancy and divey bars, Austin is the #9 Best Drinking City in America.
Thrillist, September 2018 | thrillist.com
Loro, the Asian smokehouse created by industry legends Tyson Cole of Uchi and Aaron Franklin of Franklin Barbecue, was one of the Most Anticipated Restaurants of 2018.
Eater, January 2018 | eater.com
Eeyore's Birthday Party is one of the 14 Wildest Hippie Festivals in America, proving that Austin still keeps it weird.
Thrillist, September 2018 | thrillist.com
Impressing craft beer lovers everywhere with their world-class ales poured from their signature 750 ml vessels, Jester King Brewery has named the Best Craft Brewery in Texas.
Thrillist, November 2018 | thrillist.com

LIFESTYLE AND ENVIRONMENT
Austin saluted among the best places to live in the U.S. for military veterans. Austin ranked No. 2 in a study, done by personal finance website WalletHub, looked at the 100 largest U.S. cities across 20 key indicators of livability, affordability, and veteran-friendliness According to the study, those factors range from share of military skill-related jobs to veteran income growth to availability of VA health facilities.
WalletHub | November 2019
Austin finds a home among the best U.S. cities for retirees. Retirees still flock to sunny Florida, yet Texas is gaining ground as a desirable destination for retirement. In a new analysis from U.S. News & World Report magazine, Austin ranks 11th in the United States and second in Texas among the best places for retirees in 2020. DFW, No. 10, appears right ahead of Austin, with Houston at No. 29 and San Antonio at No. 39.
U.S. News & World Report | November 2019
Austin among the world's best cities for Gen Z according to the Berlin-based housing website Nestpick which examined 22 factors — including digital connectivity, environmental friendliness, affordability, career opportunities, recreation, and safety — to pick the best cities in the world for Gen Zers. Austin ranks No. 1 in Texas, No. 8 nationwide, and No. 44 globally, according to the study.
Austin earns a coveted spot among the best big cities to live right now. Personal finance website WalletHub evaluated the 62 largest U.S. cities based on 56 metrics, ranging from quality of public schools to job opportunities and property taxes. Among the 62 cities, Austin earned the second-highest overall score — 64.63. Austin is the only Texas city to appear in the study's top 20 for 2019. It ranked third in the economy category, eighth for health and education, 17th for quality of life, and 30th for affordability. Within the economy category, Austin tied at No. 1 for income growth.
WalletHub, July 2019 | wallethub.com
Austin is the #1 State Capital to Live In for the second year in a row, based on its affordability, economic well-being, quality of education, health and overall quality of life.
WalletHub, February 2018 | wallethub.com
Austin is the #1 Best City for Veterans to Live, having the best overall scores on veteran-specific metrics relating to employment, economy, quality of life and health.
WalletHub, November 2018 | wallethub.com
Having one of the highest densities of software developers of any major city in the U.S., a comparatively modest cost of living and above-average developer salaries makes Austin the #1 Best City to Be a Game Developer.
ValueGamers, September 2018 | valuegamers.com
Receiving five stars in every rating criteria, Austin is one of the 13 Most Tourist-Friendly Cities in the U.S.
Expedia, September 2018 | viewfinder.expedia.com
For those with furry family members, Austin is the #4 Most Pet-Friendly City in America. Contributing factors include pet health and wellness, pet budget, outdoor pet-friendliness, and dog-friendly establishments.
WalletHub, August 2018 | wallethub.com
Despite the explosion in population, Austin has successfully increased its efforts to focus on public safety and jumps 22 spots to become the #8 Safest Metro City in America.
SafeWise, December 2018 | safewise.com
The City of Austin ranks 5th on the EPA's list of local government green power users, with green power electricity comprising 100% of the city's total electricity use.
U.S. Environmental Protection Agency, October 2018 | epa.gov

Scored on criteria essential to today's youth, such as the amount of work available, affordability, tolerance and the ability to have fun, Austin ranks third in America and #14 in the world on Nestpick's 2018 Millennial Cities Ranking.
Nestpick, April 2018 | nestpick.com

Austin is the #4 Best City in America for STEM Jobs, thanks to its abundance of professional opportunities, STEM- friendliness and overall quality of life.
WalletHub, January 2018 | wallethub.com

U.S. News ranks Austin the #4 Best Place to Retire in the U.S., based on retiree happiness, housing affordability, healthcare, area desirability, retiree taxes, and the job market. U.S. News, October 2018 | realestate.usnews.com
#AustinTexas #RelocateToAustin #AustinBestPlaceToLive #UrbanToSuburban #AustinEducation #AustinQualityOfLIfe #AustinTXEconomy